As one of the exclusively chosen startups of this program, Cybus was part of this amazing event!
The 3rd program of Startup Autobahn ended festively with Expo Day last week. Together with DXC, Cybus presented the project "Machine Connectivity and Access Right Management in the Digital Factory" in the form of a 3D printed image of a Smart Factory.
The exhibit combines Cybus' software with DXC's Industry 4.0 platform. It demonstrates how machines can be connected easily and centrally and how services can be run securely in the cloud. In the case of sensitive data, the Industry 4.0 platform and Cybus Connectware make it possible to run the service locally instead of in the cloud. This allows companies to protect their production data while still benefiting from digitization.
CEO Pierre Manière further presented Cybus in a 3-minute pitch to more than 700 attendees. As an industrial IoT data platform, the Cybus Connectware links the shop floor and connects it to the cloud. Therefore, it is also used as a pure industrial middleware by some customers. Most of all, the solution meets highest requirements for data security and data sovereignty.
At the Expo Day, Cybus also presented its new Sandbox: The plug-and-play offering enables the realization of use cases in test environments and rapid prototyping under real-life conditions. Designed for a direct and uncomplicated start, the Sandbox allows to collect and process machine data and to evaluate the added value created in any digital application.
Altogether, the 3rd program of Startup Autobahn lasted almost 6 months and involved 33 startups and 11 participating companies. The goal was to realize as many innovative and unique pilot projects as possible in this short time frame. In addition to the focus on Mobility, the future of production and Industry 4.0 was also a focus topic, with Cybus being one of the central startups.
In conclusion, we can only recommend this innovative program and are happy about the valuable contacts and cooperations that have arisen as a result!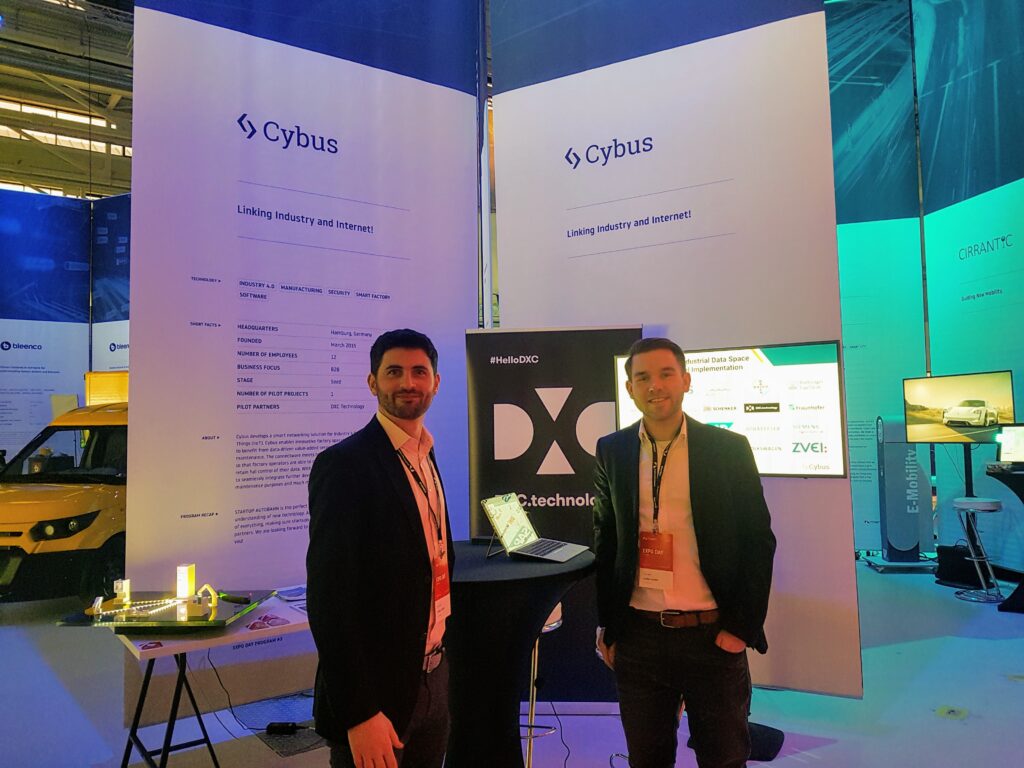 You could also be interested in: