Our program at SPS 2021
Visit us in hall 6
Join Cybus at the SPS trade fair in Nuremberg from November 23-25, 2021, or digitally at our virtual booth. At our booth in Hall 6 Booth 150G, we will guide you through inspiring Industrial IoT use cases, digital transformation strategies and practical insights into the latest Factory Data Hub technologies.
Your free ticket with our voucher code
We invite you: With your personal voucher code, you can visit us and the entire SPS trade fair on site free of charge. Discuss your ideas directly with us in person and be inspired by the most modern solutions. We will send you the voucher code free of charge directly to your e-mail inbox.
Our program at SPS 2021
Our IIoT experts make us the leading Industrial IoT software company. For three days we will be available for exciting topics, meet & greet, expert exchange and goal-oriented consulting. Live on site, we look forward to your questions and stimulating discussions.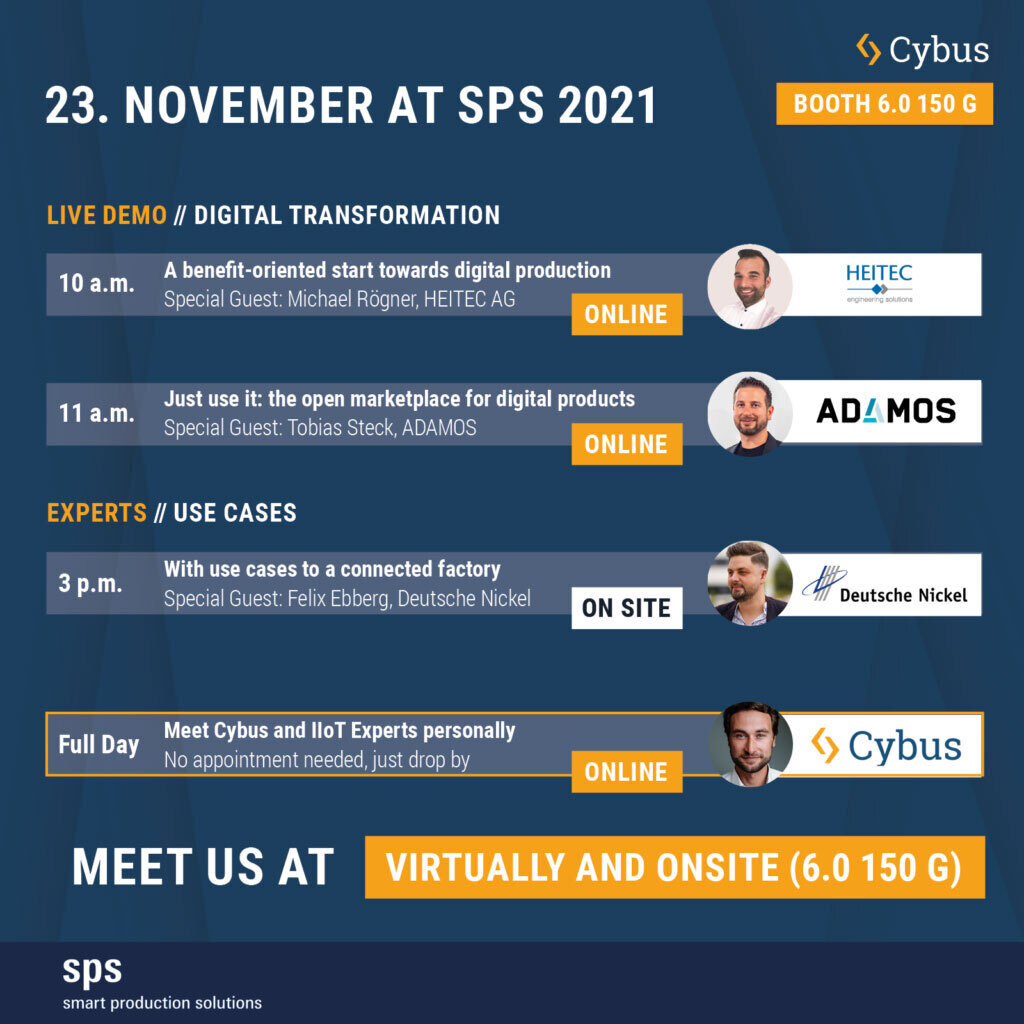 Visit our complementary online events
Join our free online events. Experience live demos with leading IIoT experts, best practices for digital transformation strategies and meet our IIoT experts directly in a personal conversation. And all this without an appointment: just log in and network.
The event will take place via Zoom: Simply sign up with your Zoom account and get access to all events and meeting opportunities. We look forward to seeing you online!
Your direct contact for SPS 2021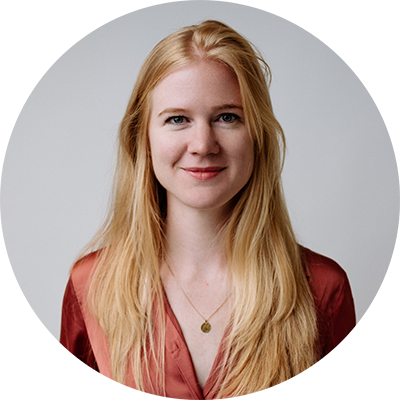 You could also be interested in: