In their newly released demo, Cybus and Waylay show how easily you can realize condition monitoring and predictive maintenance in your shop floor with Cybus Connectware and Waylay Automation Platform.
Time for maintenance again?
Maintenance is an important element in any machine's lifetime. However, it is a costly and time-consuming process which also implies that the machine's functioning is temporarily suspended. So how to make sure that maintenance is appropriate and that it happens at the right time? This is where condition monitoring and predictive maintenance come into play.
Condition monitoring and predictive maintenance are two fundamental concepts that often pop up when it comes to optimizing the operation of production plants.
Condition monitoring is the continuous tracking of equipment's state which provides valuable information on its operating parameters such as, for instance, temperature or vibration. This data not only provides a complete picture of the machine's condition at a given time, but also allows you to anticipate and avoid any unwanted equipment failures. The latter is also known as predictive maintenance. Predictive maintenance gives you the ability to understand when equipment maintenance is really necessary and schedule it in advance for the right time.
Sounds good! How can this be implemented in practice?
This is how Cybus and Waylay do it
Using the example of connecting two milling machines, Cybus and Waylay in their joint demo show a simple way to realize condition monitoring and predictive maintenance in any shop floor. In the video they guide you through the complete setup process and demonstrate exactly how everything works.


Do you work with other equipment or machines? Cybus Connectware supports all relevant industry protocols and connects your entire shop floor. You can get an overview of our connectivity and standards here: Connectivity & Standards.
Find out more about the joint offering from Cybus and Waylay here.
Interested in this offer?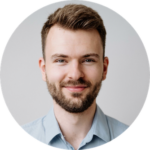 You could also be interested in: