We have a real reason to celebrate – and for you a great update! From the very beginnings we always followed the highest requirements against quality and functionality of the Cybus Connectware. Now we have completed version 1.0 and we could not be more proud.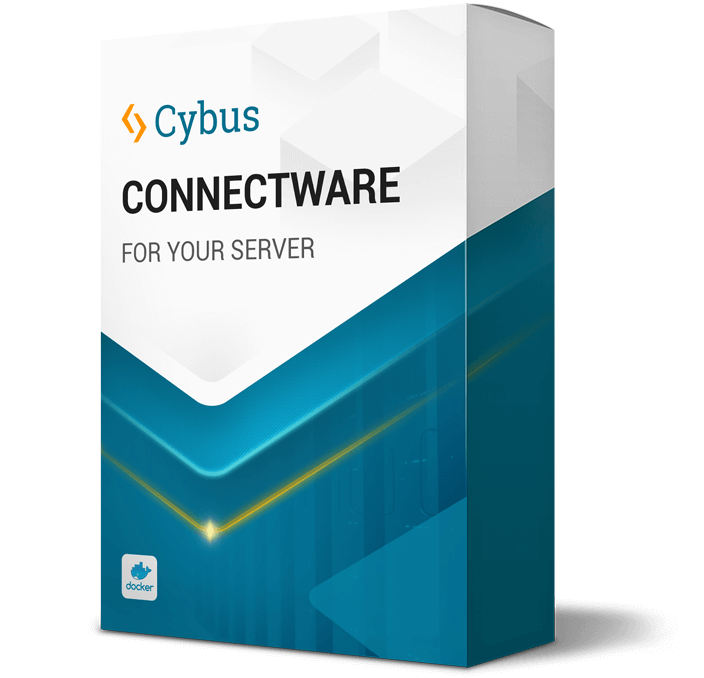 "IIoT Made in Germany" is both our aspiration and obligation. Our customers and partners appreciate this a lot. It is also on this basis that we enjoy great collaboration with some of the most innovative startups, impressively successful hidden champions and global corporations in the heartland of Industry 4.0. Many outstanding technical capabilities, the strong data governance and excellent documentation of the Cybus Connectware have grown from the tough real world projects that we've completed with our customers and partners. Now Connectware is available as version 1.0.
Here's a high level summary of Connectware's great capabilities. Which one of these do you think is most celebrated by experts? And would you share with us the capabilities that help you most in your own scenario? Let us know:
On-premises Edge Application Platform that empowers any IIoT use case with any service- or solution provider – without the need to open up your production directly to the internet.
Universal OT-IT connectivity to help you get rid of the proliferation of single-purpose gateways and thereby reduce cost and complexity.
Pre-implemented connectors for more than 20 standard and proprietary industrial data formats and protocols which allow you to connect all your machines, devices and sensors quickly.
Local data pre-processing avoids unnecessary cloud traffic, thereby helps cost efficiency and security and enables near realtime use cases.
Already DIN SPEC 27070 compliant because Cybus contributed to the IDSA recommendations for the secure exchange of industrial data – which are expected to become an ISO norm soon.
Central IIoT data governance that provides you with overview and control over data extraction and orchestrated data provision.
(M)any-to-(m)any architecture, allows you to leverage different IIoT services and applications that are using the same data all in parallel and thus avoid technological or strategic Lock-ins.
Unlimited connections for machines, devices and sensors. Realize even cross-system implementations through service IDs.
Scalability from minimal IPC up to high-performance clusters makes for excellent cost efficiency in all implementation dimensions.
Graphical layout mode & IaC expert mode make collaboration of colleagues with different backgrounds easy and drive best CI/CD efficiency.
Infrastructure-as-Code capabilities enable the standardized description of complete use cases including all resources and functions in one structured text file as basis for best practice DevOps, efficient workflows and automation.
Automatic error identification for all integrated resources makes it even easier and faster to realize functional results.
User Rights Management enables more efficient team work, e.g. with the provision of templates that can be deployed by authorized users.
Quick updates routine of at least every two weeks that keep your installation at the highest standards for quality and security – while added functionality makes your Connectware even more valuable.
Comprehensive and detailed documentation and our continuously expanded Cybus Learn database with how-to's and in-depth knowledge articles support your best practices.
Compare these capabilities to your scenario, with your own plans and your specific needs. Ask your IT colleagues for their professional view – because they will need to work with it. Use our experts, have us present a live demo to your team and leverage a free trial license.
You could also be interested in: